Vaccine Mandates: The NEW Segregation
 The current administration condones segregation. Intentional segregation is occurring under the guise of public health. Understand that decades ago, Democrats considered "coloreds" as the dregs of society. They claimed that an entire segment of the population was unworthy of freedom in America based solely on the color of their skin. Some claimed that Blacks were subhuman, and unworthy of the rights of human beings.
The Draconian unconstitutional and inhumane vaccine mandates by Joe Biden are no different. And all the virtue-signaling people who support these policies are no different than the KKK, a group formed by Democrats to intimidate Blacks.
Let's END THE HEALTHCARE RACISM by Democrats, by reminding them of their evil past. Will America need another Dred Scott decision to protect our health and other freedoms? Not if we have anything to do with it.
Share, Subscribe, & Donate to End the "New" Segregation
Articles
Much has been written about the new segregation based on healthcare. One doesn't need a Ph.D. to understand the sinister plan around vaccine mandates, reminiscent of The Negro Project. Read these articles to understand how deeply the problem is with vaccine mandates offered under the Emergency Use Act.
Share, Subscribe, & Donate to End the "New" Segregation
Governments and corporations collude to remove the freedom Americans have experienced since our founding. Worse, a generation of children will grow up tainted with that loss of freedom.
Biden's mandates not only divided America, but it created a void that may not be filled for decades. We plan to create many videos documenting the far-reaching problems created by these lies.
Help us rid our country of these mandates and ensure that no group of people ever have the power to shut down our economy and hold the country hostage. No citizen of America should fear for their job or healthcare, particularly over lies.
Share, Subscribe, & Donate to End the "New" Segregation
History
Share, Subscribe, & Donate to End the "New" Segregation
The Tuskeegee Experiment
A government study where black people were targeted and experimented on…
The KKK and Jim Crow Laws
One horrifying group. One set of laws that made racial segregation legal. Is it happening again via BLM and vaccine mandates?
Segregation
Democrats are at the root of our nation's racial divide. 
Oppressed Blacks Become Leaders
Rosa Parks, Ida B. Wells, Isaiah Montgomery, and Charlotte Hawkins Brown
From Kevin Jackson
A new dividing line has been drawn in America. And like in times past, it is Democrats who create the rift.
You wouldn't know it from Leftist Democrats, but America has overcome much in her relatively short existence. Racism, sexism, homophobia, and much more are practically non-existent. However, according to Democrats these issues remain front and center. The reason why is simple: Democrats keep these issues front and center.
The demise of the MeToo movement, BLM, and others like them are equally simple: Americans have grown weary of being called things they are not. More specifically, Conservative, freedom-loving Americans. We are tired of the false characterizations.
Leftists realize that their cries of woe go unnoticed. Thus, they have shifted their wickedness to a new dividing line: vaccinated versus unvaccinated.
The new unwanted group in America are the unvaxxed. This group must face the ire of Democrats and other Leftists, as unvaccinated Americans fight for their rights. Ironically, when the Left wants to rationalize killing the unborn…
Become a Freedom Fighter,
It's Easy:
01.
SHARE
If you don't spread the words on this page, make no mistake, the Leftists will steal ALL of our freedoms within a decade or less. Keep America free and eradicate segregation forever.
02
Subscribe
Subscribe to our website and get our Podcast, Articles, and Videos. Your clicks and views allow us to monetize. We spend those funds on education pieces like this page.
03
Donate
The Kevin Jackson Network fights daily. We help keep America safe and free for all citizens via our movies, videos, articles and content like this. Your donation funds our content.  
Slide
Slide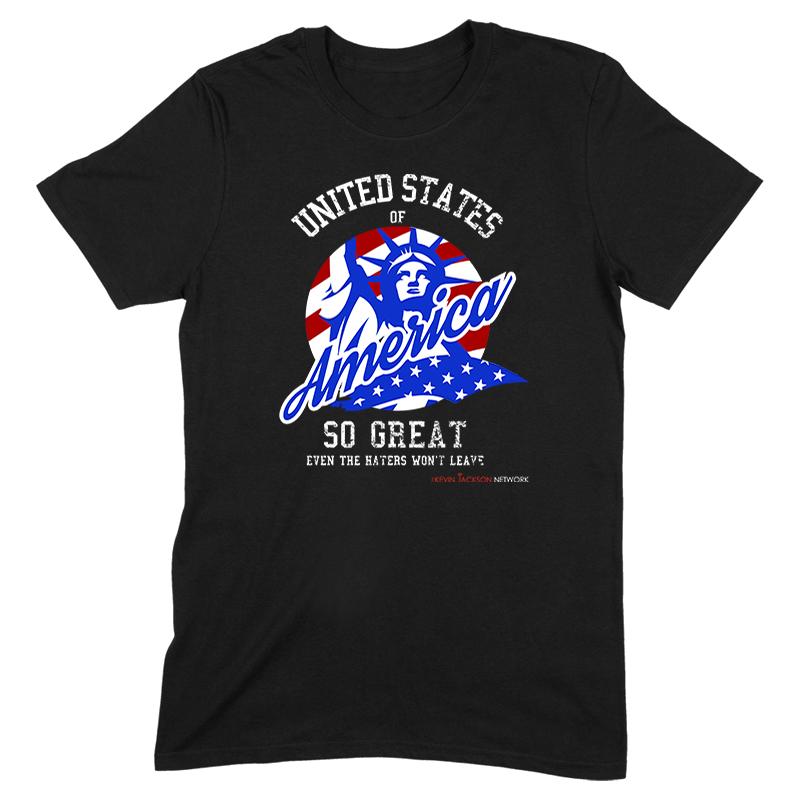 Slide
Slide
Support Freedom
Our Merch Is America's Message